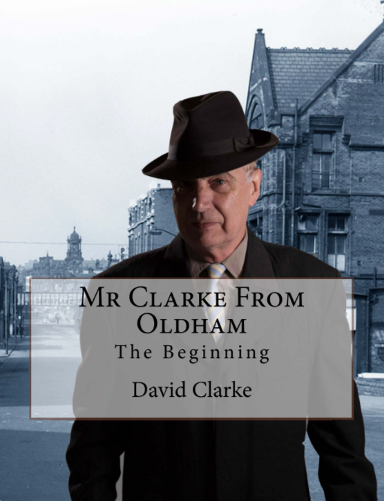 New Book: Mr Clarke From Oldham.

We think you will find this very interesting. Please share on your Facebook wall.

This book tells the life of David Clarke who was born in Oldham on the 16th February ,1949 and went to Clark's Field Infant School. He had an older brother Michael John Clarke, born in September 27th ,1946. We lived at 26 Fleet Street, Oldham

It tells of their growing up after moving to Watford and then Aylesbury and how they became young criminals. They were sent to prison for malicious wounding and carrying a fire arm without a licence.

Michael served two years in Maidstone Prison and David was sent to Borstal training.

Ann leaving Dover Borstal in 1968 he had a 3 year career of undetected crime until he had a sudden conversion from crime to Christ and confessed to the police to 21 undetected crimes.

He went on to educate himself going on to Higher education, became Lecture and Baptists minister in Bierton near Aylesbury Buckinghamshire. Michael was later convicted in the Philippines and condemned to a 16 year prison sentence where he died of tuberculosis. David is now the Director of Christian Times Magazine prepared and published in Pakistan

Amazon (full colour)
https://www.amazon.co.uk/dp/1974209490/ref=sr_1_1?s=books&ie=UTF8&qid=1501801844&sr=1-1&keywords=Mr+Clarke+from+Oldham